Italy
Associate professor of Internal Medicine at the Department of Translational and Precision Medicine, Sapienza University of Rome, Italy. He also holds a clinical position at the Internal Medicine and Clinical Nutrition Unit, University Hospital "Policlinico Umberto I" of Rome and he holds a position of Visiting Research Professor at Upstate Medical University, Syracuse, NY, USA. Dr Laviano received his MD degree at the Sapienza University of Rome, Italy, where he also completed the residency programmes in Internal Medicine and Nephrology. He is currently the Director of the ESPEN LLL programme, as well as Coordinator of the Supervisory Board of the ESPEN project, nutritionDay.
Brazil Canada
Dr. Carla Prado is an Associate Professor at the University of Alberta, Canada, and President of the Alberta Innovates Campus (CAIP) in Nutrition, Food and Health and director of the Human Nutrition Research Unit, a state-of-the-art research and training facility. Dr. Prado holds a nutritionist degree from Canada and Brazil, obteined her Ph.D. from the University of Alberta, Canada, and completed additional training at the Cross Cancer Institute (Canada), the National Institutes of Health (USA) and the Newcastle University (United Kingdom). She is Associate Editor of Clinical Nutrition magazines and the Journal of Cachexia, Sarcopenia and Muscle. Dr. Prado is one of Canada's 40 Top 40 Under 40s, a prestigious award that celebrates exceptional young Canadian leaders.
USA
Dr. Carol Ireton-Jones graduated in Nutrition and Dietetics from Texas Tech University where she also received her clinical training, received her PhD and Master's degree in Nutrition from Texas Woman's University. She is a consultant and in private practice specializing in GI nutrition, home parenteral and enteral nutrition, and research. She is also a Co-Founder and Chief Nutrition Officer for Utopia Food and Fitness located in Plano, Texas. She recently became Adjunct Associate Professor, Department of Nutritional Science at Rutgers University and is Adjunct Graduate Faculty, Texas Tech University. She developed The Ireton-Jones equations for estimating energy requirements in hospitalized patients and these are widely used nationally and internationally. Areas of expertise include energy expenditure, nutrition support - enteral and parenteral, GI disorders - FODMAPs, IBS and IBD, weight management, speaking, health coaching and mentorship.
USA
Professor of Surgery at Rutgers Robert Wood Johnson Medical School; Chief of the Division of Surgical Oncology and the Section of Gastrointestinal Surgical Oncology at Rutgers Cancer Institute of New Jersey.
France
Dr. Grompone got his agronomic engineer diploma at ENSAR (Ecole Nationale Supérieure Agronomique de Rennes, France). After his PhD at Pr. Dusko Ehrlich's lab (INRA Jouy en Josas, France), he worked as a postdoc at Pr. Philippe Sansonetti's lab (Institut Pasteur, Paris, France). Since May 2018, he joined Lesaffre International R&D Corporate team in Lille, France to work as a Discovery Lead Nutrition and Health Science Director with high focus on microbiome driven new products and bioactive molecules screening.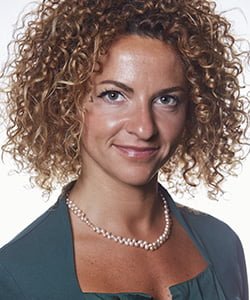 USA
PhD in Epigenetics with 10 years of research and teaching experience in the field of Genomics and Personalised Nutrition; Leader of the genetic and epigenetic analysis of the largest study ever undertaken in personalized nutrition on low-carb and low-fat diets; Lecturer in Personalized Nutrition and Nutritional Genomics at Stanford University; Board advisor of personal genomics, medical device and precision health companies.
Canada
PhD in Nutrition, University of Saskatchewan, Canada. Professional Leader in Nutrition and Dietetics in the Saskatoon region of Canada, Assistant Clinical Professor, Division of Nutrition and Dietetics, Faculty of Pharmacy and Nutrition, University of Saskatchewan, Canada and Coordinator of Nutrition Day Canada. Specialist in Enteral Nutritional Therapy in cancer patients.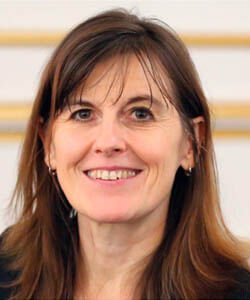 France
Prof Karine Clément is full professor of Nutrition, Nutrition department, Pitié Salpêtrière hospital and Sorbonne Université, Paris France. She performed a post-doctoral fellowship at Stanford University, CA, USA where she acquired competencies in gene profiling approaches applied to complex diseases. In 2011, she created the Center of Excellence ICAN Institute de CardiometAbolism and Nutrition, dedicated to innovative Care, Research and training in the field of Cardiology and metabolic diseases and she was the director from 2011 to 2016. Now she is director of the INSERM/Sorbonne Unversite Research Unit (www.nutriomique.org), and the team explores complex organ cross-talk and the contributio of gut microbiota in human obesity.
Estados Unidos
Madhur Garg earned his medical degree at King George's Medical College and completed his residency in radiation oncology at Rush-Presbyterian-St. Luke's Hospital in Chicago and Montefiore in New York City. He also completed a specialized fellowship at Wayne State University in Detroit. His clinical focus is in Advanced Technologies in Radiation Oncology such as Intensity Modulated and Image Guided radiation therapy. He is currently leading the Stereotactic and Proton Therapy programs at Montefiore. He has done extensive translational in research work studying the role of Anti-Angiogenensis and Immunotherapy in radiation therapy. His interests include addressing disparities in Cancer Care as well as the role of Diet and Nutrition in cancer patients.
MARÍA ALEJANDRA TEXEIRA PANIZZA
Uruguay
Registered Dietitian, Master in Nutrition from the University of León, Spain; Breastfeeding Specialist, with international certification (IBCLC); Milk Bank Technician by the Iberoamerican Network of Human Milk Banks; Quality Management Technician for the food industry; Specialist in Nutritional Support at the Santa Fe Foundation in Bogotá, Colombia; Head of the Human Milk Bank of the Salto Regional Hospital, Uruguay.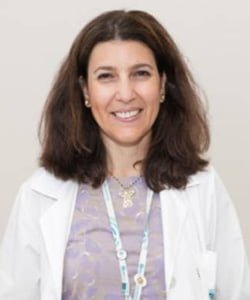 Portugal
Paula Alves received her Degree in Nutrition Sciences from the Faculty of Nutrition and Food Sciences of the University of Porto. Currently she is works with Nutrition Consultation Services at Alfena-GTS Private Hospital and is a member of the Faculty of Biotechnology at the Catholic University of Porto. She serves as Director of the Nutrition and Food Service of the Portuguese Oncology Institute of Porto Francisco Gentil (IPOPFG-E.P.E), where she founded and directed the Hotel Management Service and was a Nutritionist.
USA
Dr. Huhman is a registered dietitian, M.S. and PhD in Clinical Nutrition at the University of Medicine and Dentistry of New Jersey. Currently she is Adjunct Assistant Professor at Rutgers, the State University: School of Health Related Professions and Global Research and Development Manager at Nestlé Healthcare Nutrition.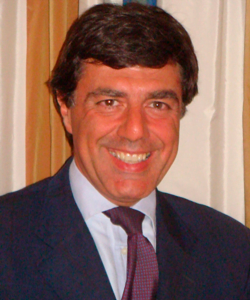 Italy
With a background in Nephrology, Dr Maurizio specialized in the Department of Surgery of Syracuse and the Laboratory of Prof Meguide in Clinical Nutrition. Assistant Professor of Internal Medicine at La Sapienza University in Rome. Head of the Unit of Treatment in Clinical Nutrition of the same hospital. He has worked in the areas of Malnutrition, Metabolism, Artificial Nutrition and Metabolic-Nutritional Support in Patients with Cancer. He is an active member of European Societies for the Promotion of Clinical Nutrition (ESPEN, Italian Society of Internal Medicine and Enteral and Parenteral Nutrition - SIMI and SINPE). In the last two years he has published more than 15 scientific papers indexed about his area of activity.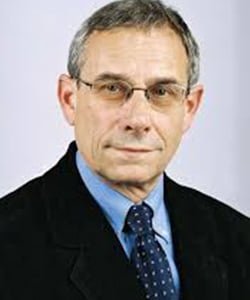 Switzerland
Gastroenterologist Doctor, Professor and Acting Head of the Gastroenterology Unit, Hepatology and Nutrition, University Hospital Kantonsspital Liestal, Switzerland, Professor of Medicine, University of Basel and the Human Nutrition Institute. He is member of several national and international societies such as the American Society of Gastroenterology, Enteral and Parenteral Society of Nutrition Switzerland, Europe and USA. Author of 5 books and has more than 480 published articles.
Argentina
Dr. Kliger is a Physician Specialist in Nutrition and Intensive Care. Currently he is President of the Argentine Association of Enteral and Parenteral Nutrition, Professor of Intensive Care and Nutrition at the Pontificia Universidad Católica Argentina in Buenos Aires, Argentina, Physician responsible for the Support in the Sanatorium of the Trinidad Palermo and the Sanatorium of the Arcos, Argentina.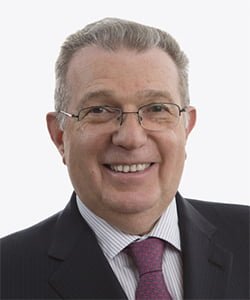 USA
Dr. Kalnicki earned his medical degree at the University of Sao Paulo Medical School in Sao Paulo, Brazil. He completed his residency and fellowship in radiotherapy at Montefiore and Albert Einstein College of Medicine. He went to Montefiore and Einstein from the University of Pittsburgh, School of Medicine, where he was Vice Chairman for Clinical Affairs and Director of Radiation Oncology at the University of Pittsburgh Cancer Institute. Prior to joining the University of Pittsburgh Cancer Institute, Dr. Kalnicki served as Chairman of the Department of Radiation Oncology at Allegheny University of Health Sciences in Pittsburgh. Dr. Kalnicki focuses on researching and implementing new technologies in the radiation treatment of cancer, with the aim of enhancing the dose to the tumor target while preserving normal tissues from radiation injury, potentially increasing tumor control and improving quality of life.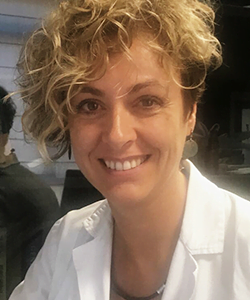 Spain
Sílvia Busquets is an Associate Professor at the Faculty of Biology of the University of Barcelona (UB). She completed her PhD and postdoctoral period in the Biochemistry and Molecular Biology of Cancer Research Group in the Department of Biochemistry and Molecular Biology (UB) investigating the molecular mechanisms involved in muscle wasting during cancer cachexia. Her research interest is the study of potential treatments for the anorexia-cachexia syndrome and one of her main projects is the investigation of the therapeutic effects of beta2-adrenergic receptor agonist Formoterol on cancer cachexia.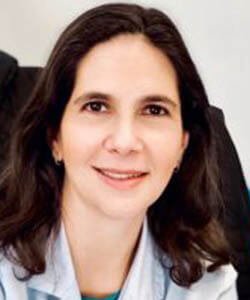 Mexico
Dr. Vanessa Fuchs studied Medicine at the Superior Medical School, Instituto Politécnico Nacional, Mexico City and Nutrition at the Iberoamerian University, Mexico City. Obtained her Master's Degree in Clinical Investigation at Harvard University and her PhD in Medical Research at the Superior Medical School, Instituto Politécnico Nacional, Mexico City. Currently she is Director and Founder of the Clinical Nutrition Service and National Researcher Hospital General de Mexico.
Uruguay
Intensive physician graduate by the University of La Republica de Uruguay. He is Associate Professor of the Chair of Critical Care Medicine, Faculty of Medicine of Uruguay, President of the FELANPE Education Committee (2010- 2012), Member of the Education Committee of ILAS-ASPEN. Director of research lines on oxidative stress, selenium and pharmaco-nutrition in critically ill patients. He is author of publications in international journals, chapters in national and international books. Speaker at various national and international events.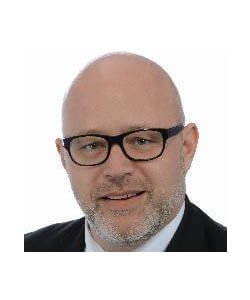 France
Professor Stéphane Schneider heads the Nutritional Support Unit in the Gastroenterology and Nutrition Department Archet University Hospital in Nice (France). He is also head of the Nice University Hospital's food-nutrition liaison committee. Dr. Schneider is vice-president of the French-Speaking Society for Clinical Nutrition and Metabolism (SFNEP. He obtained a Master of Science from the University of Paris VII, and a Ph.D. in nutrition from the University Paul Cezanne, as well as a CME Diploma from Harvard Medical School. His main research interests are intestinal failure and the effects of aging and chronic diseases on nutritional status.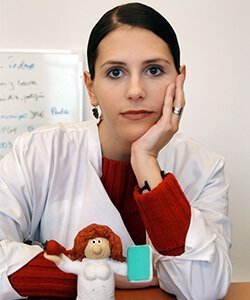 Portugal
Dr. Paula Ravasco is a medical doctor and a registered dietitian. She completed her master's degree in integrated medicine at the Lisbon Faculty of Medicine and a doctorate in health sciences at the same institution. She is currently professor of clinical nutrition, dietetics and clinical research at the Faculty of Medicine of the University of Lisbon, coordinator of the international advanced training program of the Portuguese Catholic University and team leader investigator at the Center for Interdisciplinary Health Research.